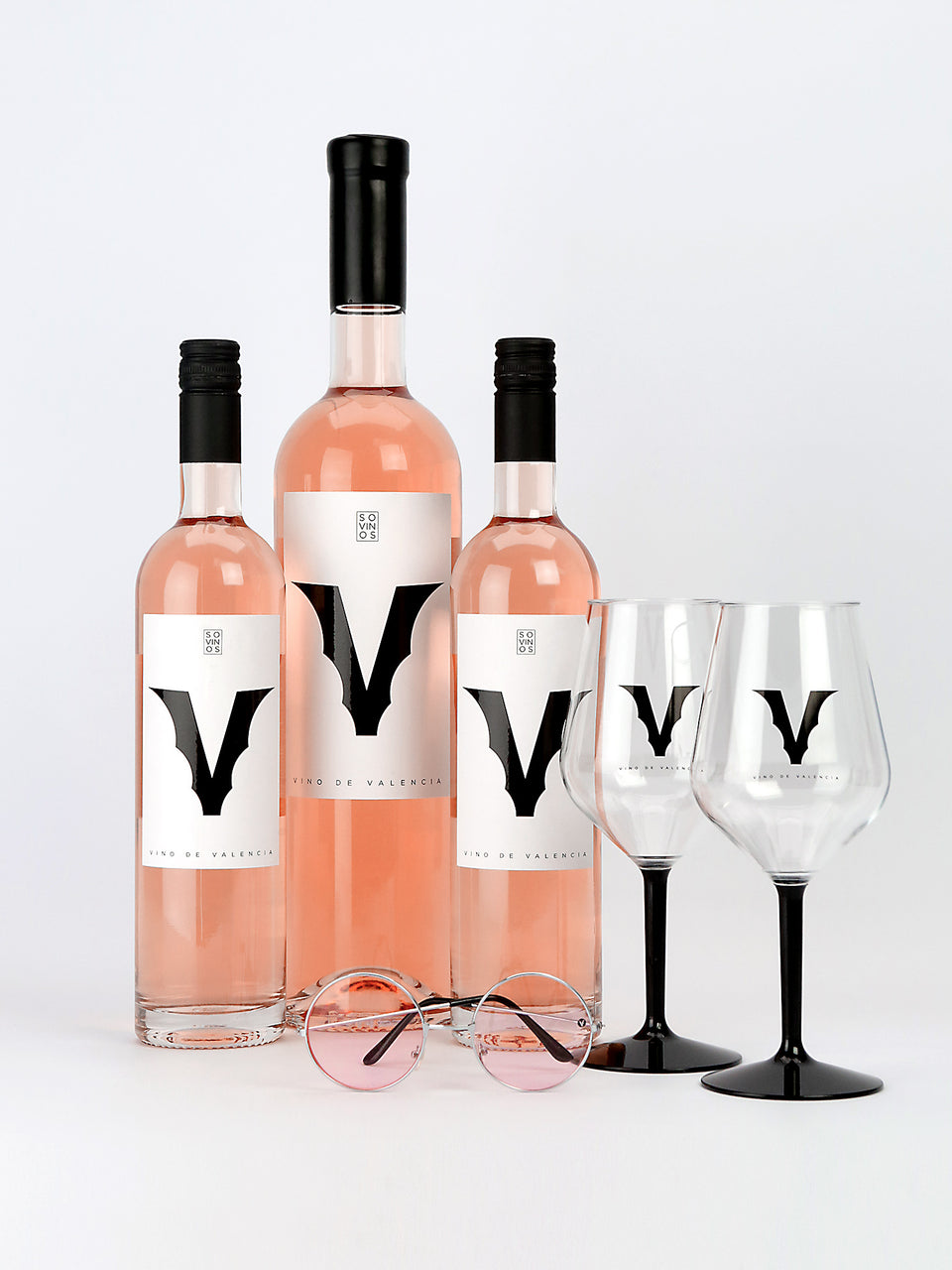 BIG PINK
0
2 BOTTLES + 1 MAGNUM V-ROSÉ + FREE 2 POOL WINE GLASSES + FREE SUNGLASSES
Beautiful light color rosé that longs for great moments. Intense mouth filling with a delicate balance of fruit, clean fresh acidity and friendly sweetness. It tastes even better when you share it!
The Pool Glasses (47cl) are manufactured in The Netherlands. They are made from premium materials, virtually unbreakable and dishwasher safe.
Look at the world through the V-Rosé-colored glasses!