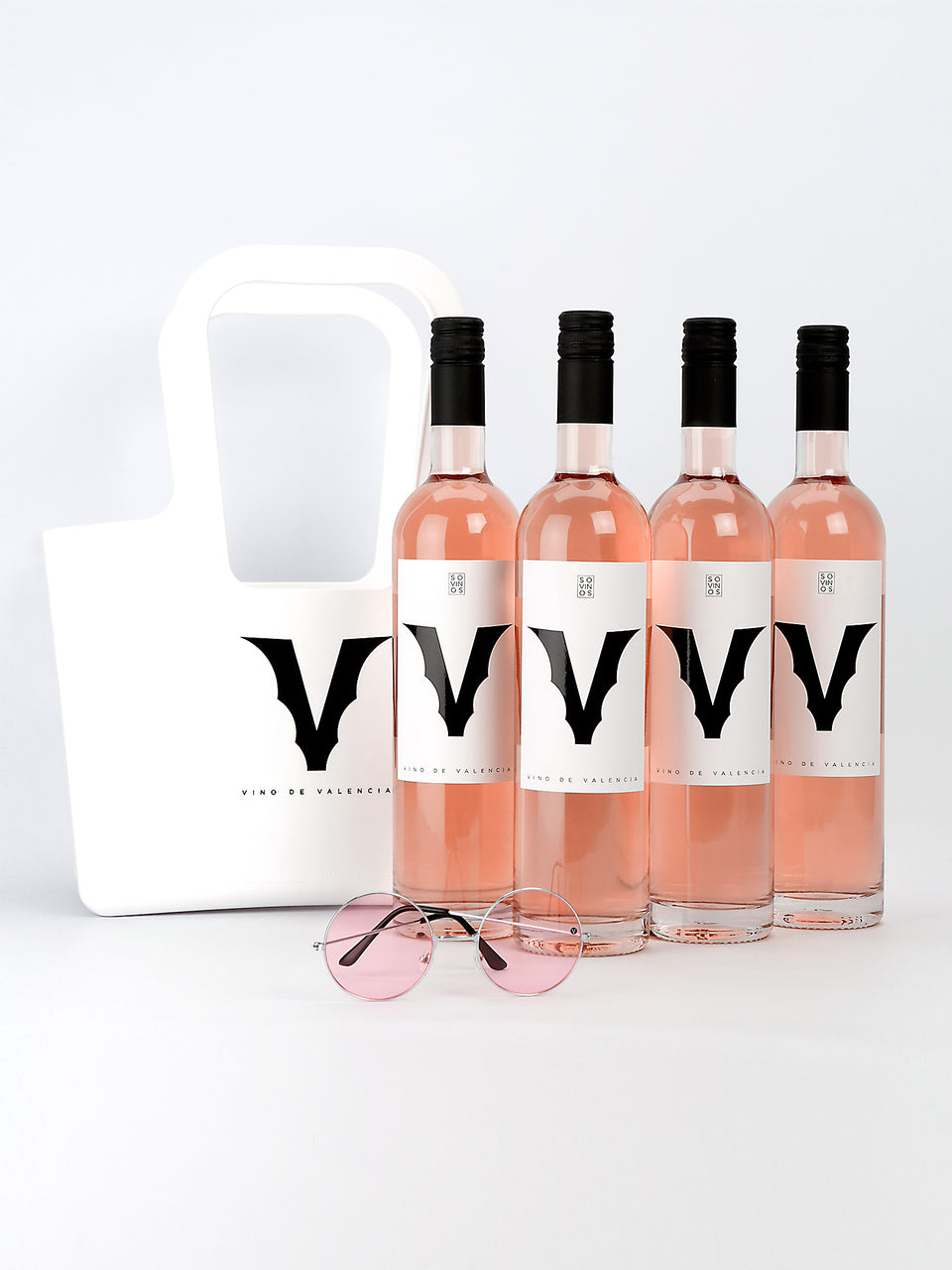 BOAT & BEACH
4 BOTTLES V-ROSÉ + FREE COOLBAG + FREE SUNGLASSES
Beautiful light color rosé that longs for great moments. Intense mouth filling with a delicate balance of fruit, clean fresh acidity and friendly sweetness. It tastes even better when you share it!
The handy V-CoolBag is manufactured in The Germany and made from premium materials. Put some ice in the CoolBag and enjoy a cool rosé on the beach, on your boat or just in your back garden.
Look at the world through the V-Rosé-colored glasses!