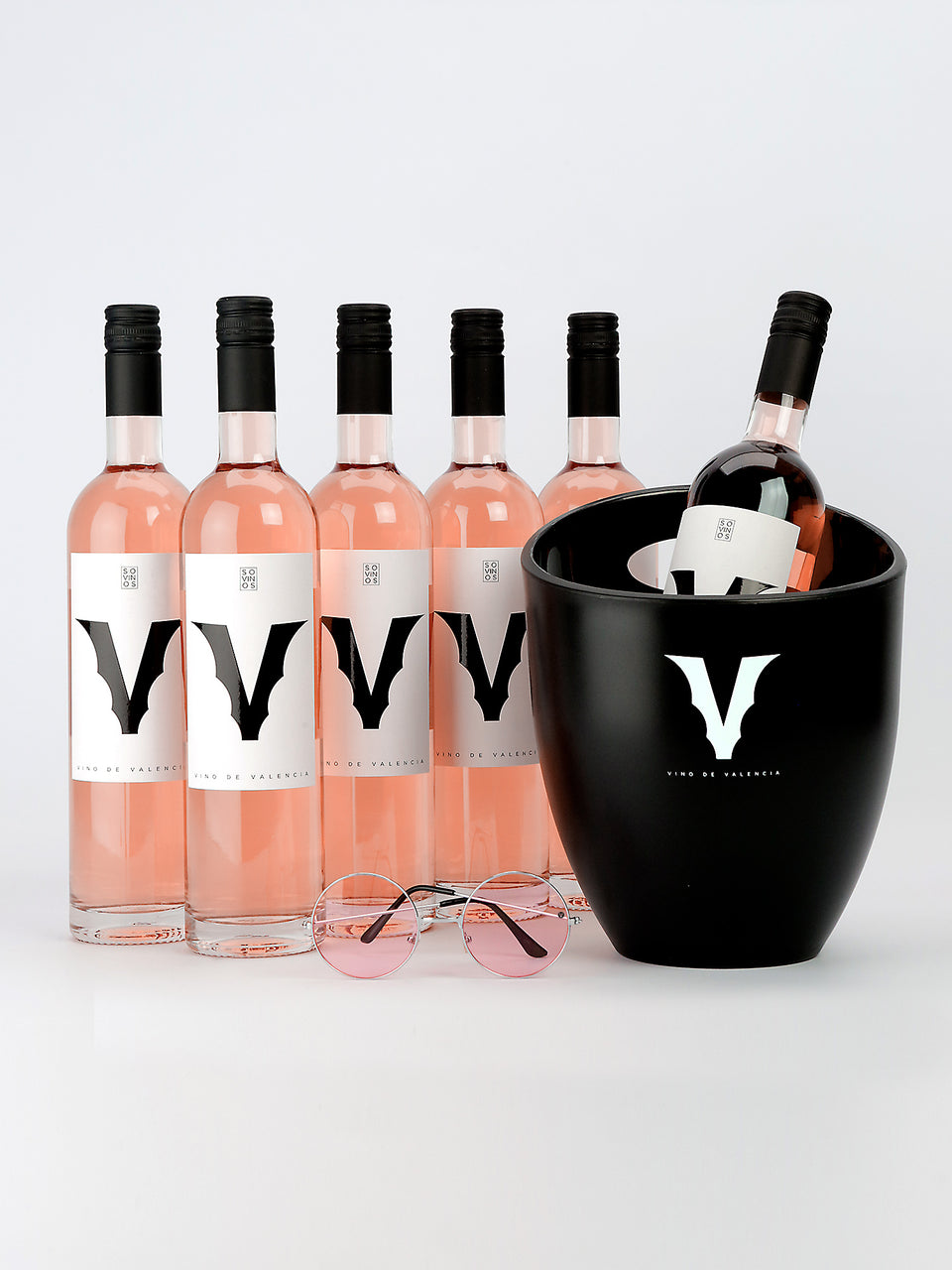 6 PACK
6 BOTTLES V-ROSÉ + FREE ICE BUCKET + FREE SUNGLASSES
Beautiful light color rosé that longs for great moments. Intense mouth filling with a delicate balance of fruit, clean fresh acidity and friendly sweetness. It tastes even better when you share it!
The Ice Bucket with a clean-cut and minimalist design is made to present your bottle of V-Rosé beautifully and cooled.
Look at the world through the V-Rosé-colored glasses!